Monier Terracotta Roof Tiling
When it comes to performance and colour, nothing is longer lasting than Terracotta.  Monier Terracotta roof tiles are made from natural Australian clay and are fired at a temperature of over 1000°C, baking the colour right into the tile, enabling it to withstand Australia's harshest weather elements and the test of time.
Reasons why we love Terracotta:
Colour will never fade – ever!
Will not rust and can withstand wind spray and salt, so perfect for the coastal conditions of Australia. Did you know a tin roof is not warranted within 6km of the ocean.
Reduces unwanted noise
Low maintenance
Good thermal properties so they are slow to heat up in hot conditions, and allows hot air to escape the roof, so helps save costs on energy
A more premium looking product, so can increase the value of your home
All Monier Terracotta tiles come with a 50 year performance guarantee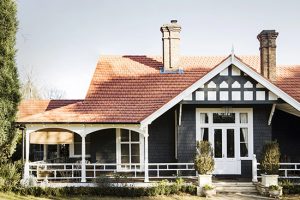 Monier Concrete Roof  Tiling
Concrete tiles are the more economical choice yet are still tough and suited to the Australian climate. Just like concrete bridges and structural elements of buildings, concrete tiles get stronger with age.  All concrete tiles come in the widest selection of colours and profiles, so what ever look you are trying to achieve we have it covered.
Reasons why we love Monier Concrete product range:
Has a large range so can create the right look for your home, whether you are trying to achieve the Hamptons, Modern or Coastal look
Includes the latest coating technology CLOC™ (Colour Lock Technology) that has been independently tested to be 8 X better gloss retention than Colorbond® Steel.
Economical & versatile
Resistant to high winds and salt spray which is particularly important if you live near the ocean
Reduces unwanted noise
Thermal insulation protects the environment and saves energy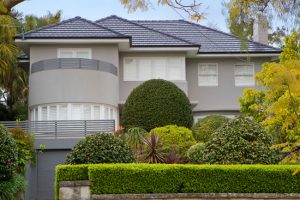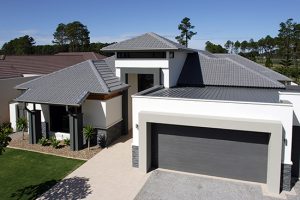 To see more of Monier's product range, download the latest brochure now.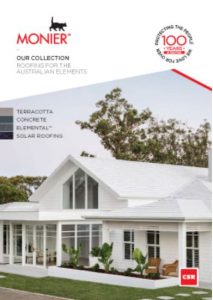 For inspiration and style direction, check out the Monier Gallery.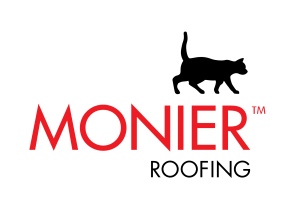 If you want more information on Monier roof tile products, contact us today.